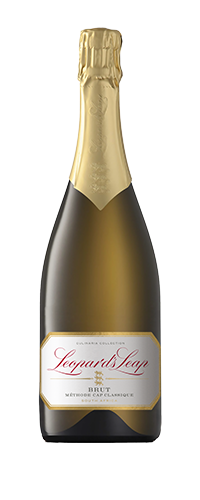 Culinaria Brut Méthode Cap Classique
R 190.00
excludes shipping
Made from Chenin Blanc, this South African interpretation of France's famous Champagne wines offer notes of green pear, Granny Smith apples, lime and grapefruit. The palate is crisp with beautiful fine bubbles due to the secondary fermentation in the bottle and a fresh minerality on the palate with a biscuity finish.
Variety:
100% Chenin Blanc
Ageing:
After blending and preparation for secondary fermentation, extended lees contact of 18 months is allowed. Prior to release, the wine is bottle-matured for 3 months
Food-Pairing:
Combine the beautiful fruit and biscuity flavours of this Méthode Cap Classique with the luxury of oysters, foie gras, salmon and caviar or serve it with any egg and cheese based dish such as cheese soufflé. Beautiful with poached salmon, seafood in 'n light cream sauce, asparagus and artichokes. Also try it for an elegant combination with sushi, guacaole and mushroom risotto.
Download Tasting Note PDF
5.1 g/l
11.5%
3.31
5.6 g/l
As in the case of the classic vineyards of Champagne, soil plays a paramount role in producing Méthode Cap Classique wines with finesse and elegance. The complex diversity of the Wemmershoek Mountains lends itself to the production of the classic Champagne varieties and the production of fine and sophisticated wines. Grapes are hand-picked in the early morning.The Pinot Noir is harvested first, at 19,5 degrees Balling, followed by the Chardonnay, at 21 degrees Balling, and finally the Pinot Meunier, at 20 degrees Balling. Grapes are whole-bunch pressed and only free-run juice is used. Primary fermentation is at 16 degrees Celsius, followed by primary lees contact of 3 months.