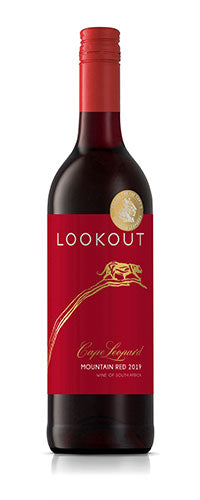 Lookout Red
R 60.00
excludes shipping
This easy-drinking, everyday wine is best enjoyed with good food and great friends!
Nose:
Lively berry and playful fruit aromas intertwine with flavours of dark berry and spicy oak with sweet vanilla undertones.
Variety:
44% Cabernet Sauvignon, 43% Shiraz, 12,5% Cinsaut, 0,5% Pinotage
Palate:
Soft, smooth and juicy berries are prominent on the palate. A subtle sweet vanilla joins the super fruitiness to round off the wine, making it both easy and delightful to drink. A well-balanced wine with a lingering after-taste.
Download Tasting Note PDF
5.2 g/l
12.5%
3.67
8.6 g/l
Grapes originate from the Swartland region and were harvested at 23,5 degrees Balling. Fermentation took place at 25 to 28 degrees Celsius. Thereafter the skins were pressed and malolactic fermentation was completed.