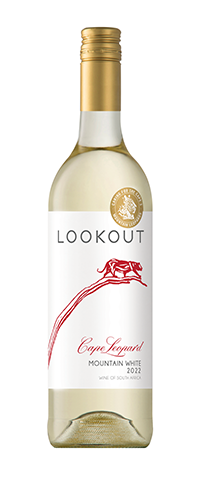 Lookout White
R 60.00
excludes shipping
Bursting fragrant aromas of tropical fruit supported by an elegant fresh white pear and pineapple bouquet.
Nose:
Wonderfully fruity, with notes of tropical fruits such as guava, grapefruit and gooseberry.
Variety:
62% Chenin Blanc & 38% Chardonnay
Palate:
Zesty freshness and lively bursts of citrus and tropical fruits with a lingering aftertaste.
Occasion:
Tastes like tropical fruit, pineapple, lime and summer. Enjoy with family and friends during laid-back lunches anytime, anywhere!
Download Tasting Note PDF
5,5 g/l
13,25 Vol
3,48
2,8 g/l
The grapes are from the Darling region and are picked at optimum ripeness to ensure a fresh fruity flavour. Cooler fermentation between 12°C and 14°C helps with fruit flavour development.