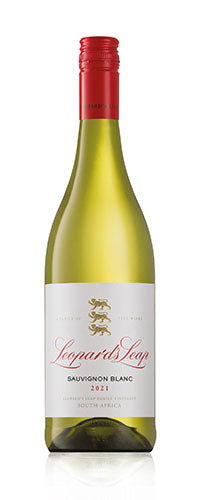 Sauvignon Blanc
R 65.00
excludes shipping
This refreshing wine with its herbaceous notes will pair well with fresh salads containing asparagus, pea-shoots and basil.
Nose:
Beautiful flavour like ripe passion-fruit and granadilla bursts out of the glass. A fun white of peachiness also compliments the other fruity aromas.
Variety:
100% Sauvignon Blanc
Style:
A fresh, crisp, medium-bodied wine made in a New World style.
Palate:
Delicious pineapple and granadilla flavours together with Granny Smith apples impart a zesty and lengthy finish on the palate.
Food-Pairing:
This refreshing and flavorful wine will pair well with fresh salads, even fruit salad. Perfect for a fish braai with roast vegetables on the side. A summer sunset wine to enjoy with family and friends.
Download Tasting Note PDF
5,9 g/l
12,5% Vol
3,47
2,9 g/l
The grapes originate from Robertson, Stellenbosch and Durbanville. The Robertson grapes were picked slightly earlier at around 21˚C to ensure higher natural acidity. The riper Stellenbosch grapes at 23,5 degrees Balling gives the nose fresh topical flavours and the cool climate Durbanville grapes at 21.5 gives flavours of gooseberry and fresh cut grass. Fermentation took place between 11-13˚C, with extended lees contact to ensure a well-balanced mouthfeel that supports all flavours on the palet.